Product Use & Care
It's easy to take care of your So Sure pads. Take a look at these videos for helpful tips!
Easy Wear Video

Wash & Dry Video

Quick Tips Video

Full Video
Use & Care Step By Step
So Sure reusable sanitary pads are easy to wear, wash and care for. To experience the best with So Sure, follow the simple use and care instructions: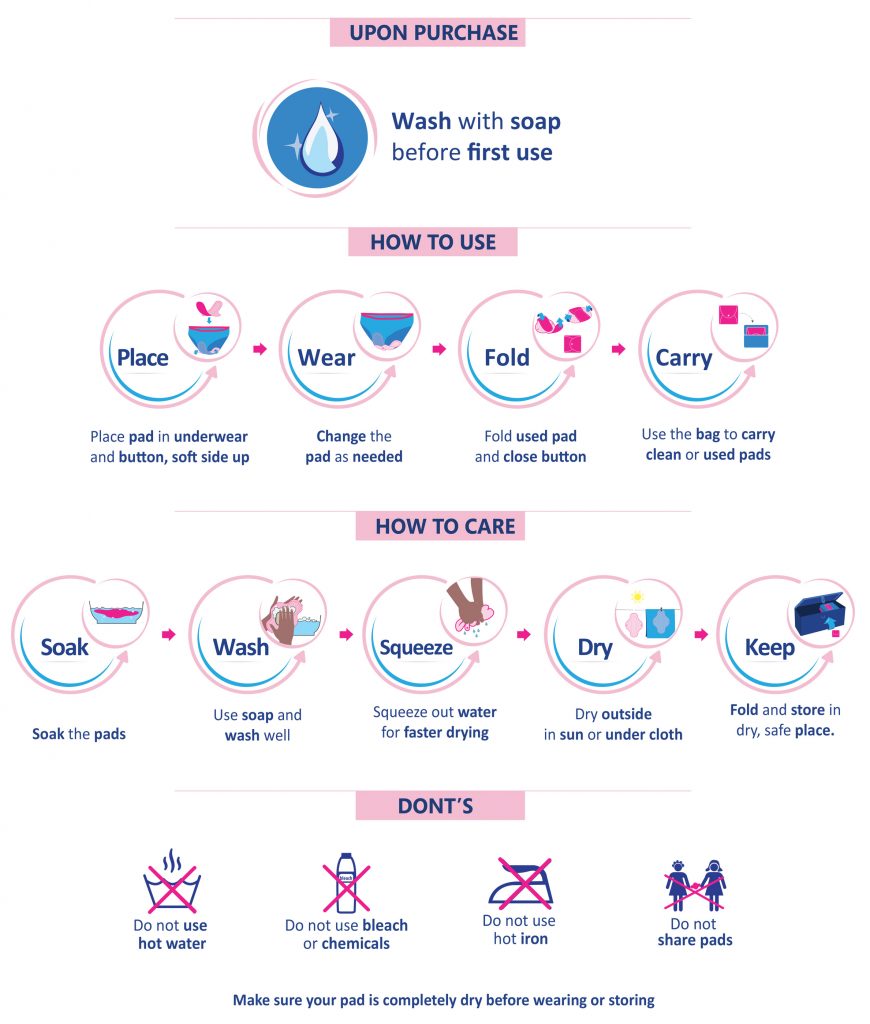 FAQs
How long do So Sure Reusable Sanitary Pads last?
So Sure pads are designed to be washed and reused for 12+ months.
How should I dry my So Sure Reusable Sanitary Pads?
For fastest drying time, we recommend hanging your pads to dry in a place where they are exposed to air and sunshine, preferably outdoors on a line. If drying indoors, hang in a place that is well-ventilated. Tip: squeeze the excess water out of the pad after washing for faster drying.
How long can I wear my So Sure Reusable Sanitary Pads?
Change your pad as frequently as needed, according to your menstrual flow and comfort. We recommend you change your pad at least 2-3 times per day.
Will my So Sure Reusable Sanitary Pads stain?
The material of the top layer of So Sure is designed to minimize staining. Staining can also be reduced by soaking and washing pads in cold water promptly after use.
Can I use bleach on my my So Sure Reusable Sanitary Pads?
No, we recommend you wash your So Sure pads using soap or a mild detergent and cold water.